The heirs to the copyright of G.S. Altshuller are:

VALENTINA NIKOLAYEVNA ZHURAVLYOVA
Born in Baku (Azerbaijan, USSR) on 17 July 1933. Graduated from the Azerbaijan Medical Institute (pharmacological department). Began to write science-fiction while studying. Her first stories ("Through Time" and "Experiment 768") were published in 1958 in two journals, Knowledge-Power and Technology-Youth. Her debut was surprisingly successful, which decided her career path as a fantasy writer and an assistant to her husband, G.S. Altshuller, in his work on the devising the theory of strong thought (TRIZ, the Theory of Inventive Problems Solving; TRTS; RTV, Development of Imagination; and TRTL, the Theory of Creative Life Strategy).
Became a member of the Soviet Writers Union in 1963. In the realm of fantasy, she is drawn to the study of humanity's as yet undiscovered abilities, primarily concerning the psyche, thought and intellect. She was one of the most prominent science-fiction authors of the '60s.
She has also published articles on the development of science-fiction cinematography.
She has lived in Petrazovodsk (in the Republic of Karelia) since 1990. She is working on systematizing G.S. Altshuller's personal archive (located in the town of Altova), preparing the works of G.S. Altshuller for publication (including those as yet unpublished), and organizing the translation of books and articles into foreign languages.
Bibliography of the works of V.N. Zhuravlyova (in russian)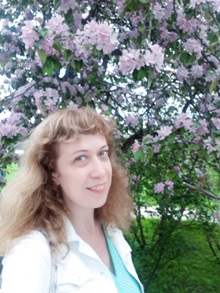 YUNA YEVGENYEVNA KOMARCHEVA
The granddaughter of G.S. Altshuller. Born in 1985 in Baku. She was named by G.S. Altshuller in honor of the heroine of his story, "The Third Generation".
She received from G.S. Altshuller both her first information about TRIZ, as well as her first experience in creative literature and research. She has participated in all of the congresses of the TRIZ Association since 1991 and was a laureate of several scientific conferences for school and university students, including the International Conference on Pushkin and Russia. She has a range of publications in scientific collections and mass media.
She is currently a student of the economics department at the North-western Academy of State Service, under the aegis of the President of the Russian Federation. She works with materials of the family archive and participates in preparing G.S. Altshuller's books for republication.